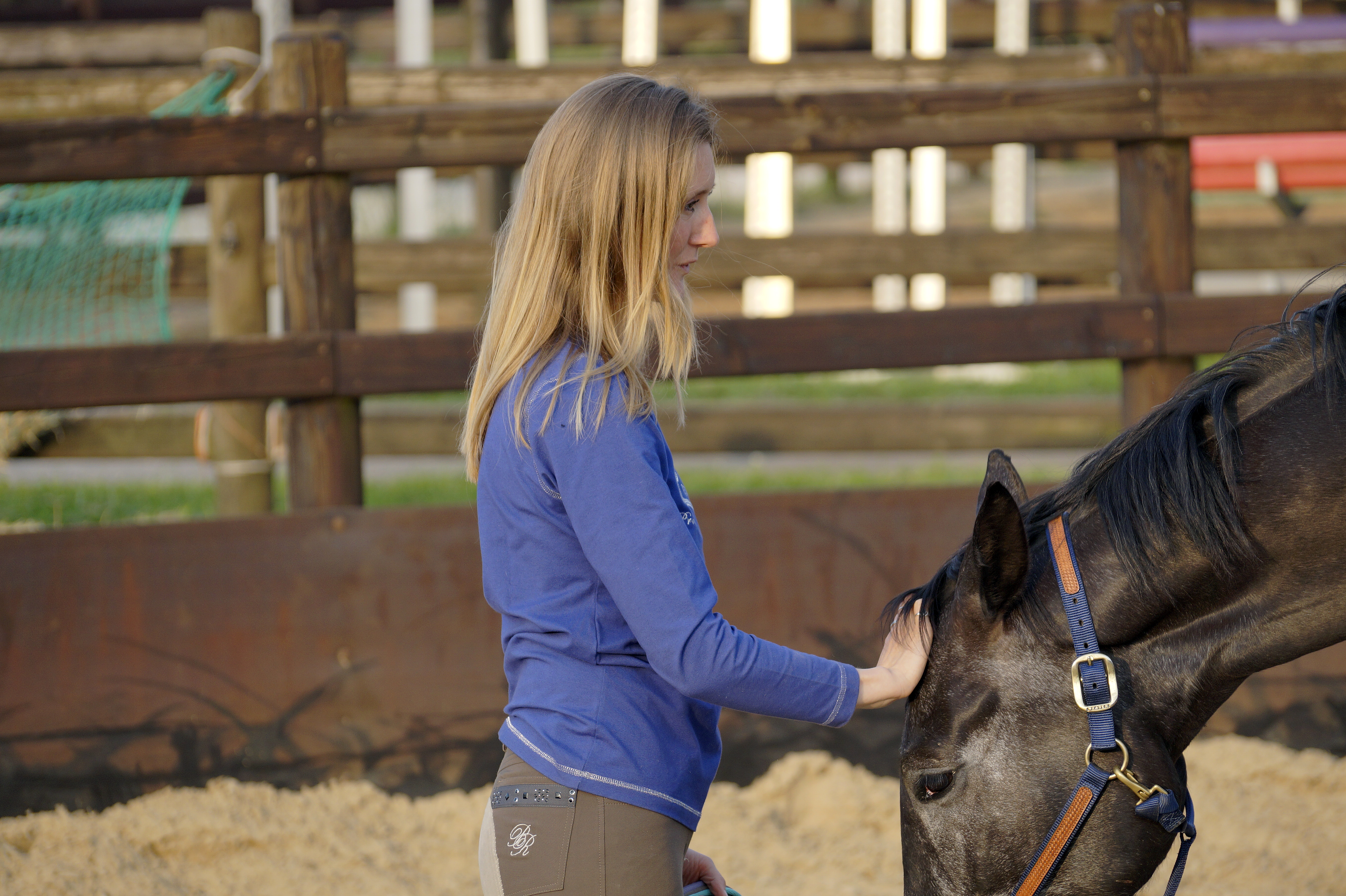 Twee dagen geleden weer een bijzondere healing en reading gedaan voor een paard aan de andere kant van de oceaan. Op afstand dus (op deze foto zie je mij een healing geven aan Hippie toen hij pas 10 dagen bij mij was).
Er was me niets verteld over de situatie met het overzeese paard, maar alleen om hulp gevraagd. Hoe vaak ik ook healings en readings heb gedaan, toch blijft het iedere keer spannend of ik wel voel wat degene die mijn hulp inroept wil weten. Maar ook deze keer was het helemaal raak.
Vanavond werd weer heel duidelijk hoe sterk de banden zijn die paarden onderling hebben. Zo sterk dat zij het precies kunnen aanvoelen of een paard waarmee ze binding hebben nog wel of niet in de buurt is, zelfs al stonden ze al jaren niet meer op dezelfde stal. Het maatje van dit paard is naar een andere staat verhuisd en ze voelt er verdriet over. Ze liet me zien dat ze hem zoekt.
Ook de lichamelijke ongemakken die ik voelde bleken te kloppen. Gelukkig was hier de veearts al bij geweest en loopt de behandeling nog.
Na deze reading/healing is door de eigenaar een en ander bevestigd en duidelijk geworden. Een tweede sessie volgt.
Healings en readings doe ik natuurlijk niet alleen voor paarden overzee, maar ook 'gewoon' in Nederland (fysiek of op afstand). Neem daarvoor gerust contact op.
Hartelijke groet,
Merel Burggraaf